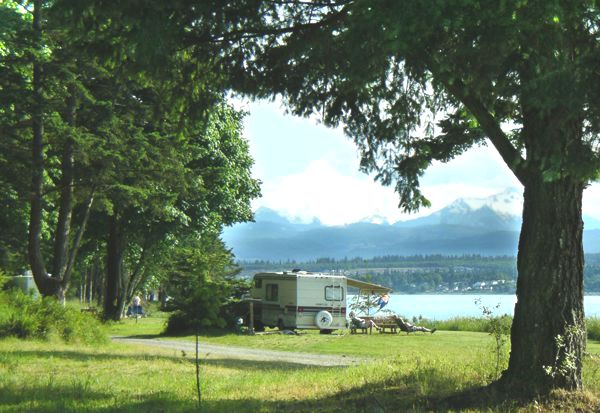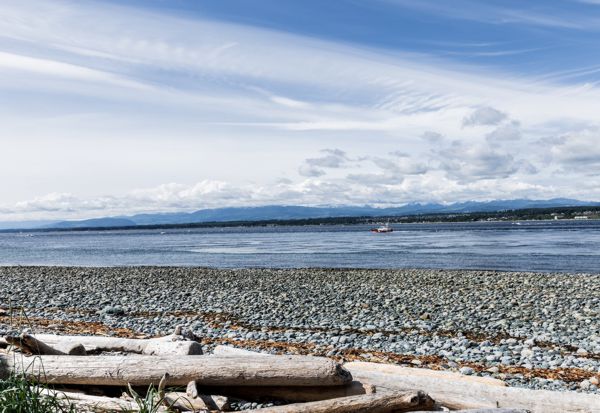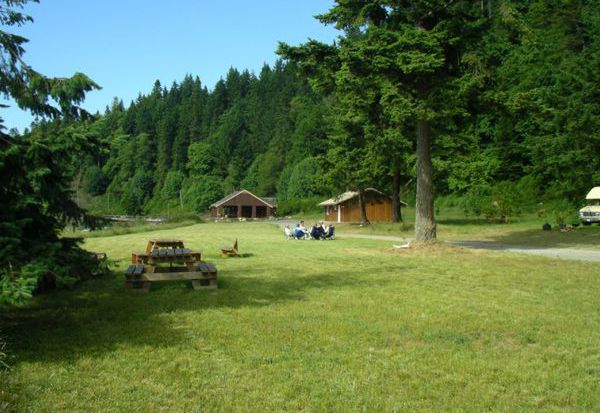 A scenic 10-minute ferry crossing from Campbell River brings you to Quadra Island, the home of our Laichwiltach First Nation and Tsa-Kwa-Luten's Lodge and Oceanside RV Park. The RV park is situated at water's edge of an 1100 acre forest where bald eagles soar and killer whales pass by.
There are 13 fully serviced RV sites (10 oceanview sites, 2 beachfront sites and 1 group site) nestled in naturally landscaped settings along the shore of Discovery Passage. Each site has a picnic table, campfire pit, and complete hookup facilities.
Guests of our RV Park enjoy free WIFI. There are free hot showers available at the park service/office building. Laundry services are offered for a fee at the main lodge during our regular season only (May to September). Likewise, our camping guests are welcome at the main lodge for meals and refreshments in the Hama?Elas Dining Room & Lounge and are welcome to browse the First Nations art & gift gallery when they are open seasonally.
We also offer RV Park facilities during off-season months. Some exclusions may apply. Please refer to the accommodation rate sheet for fees.
Call us today. A breathtaking view and a warm welcome await you.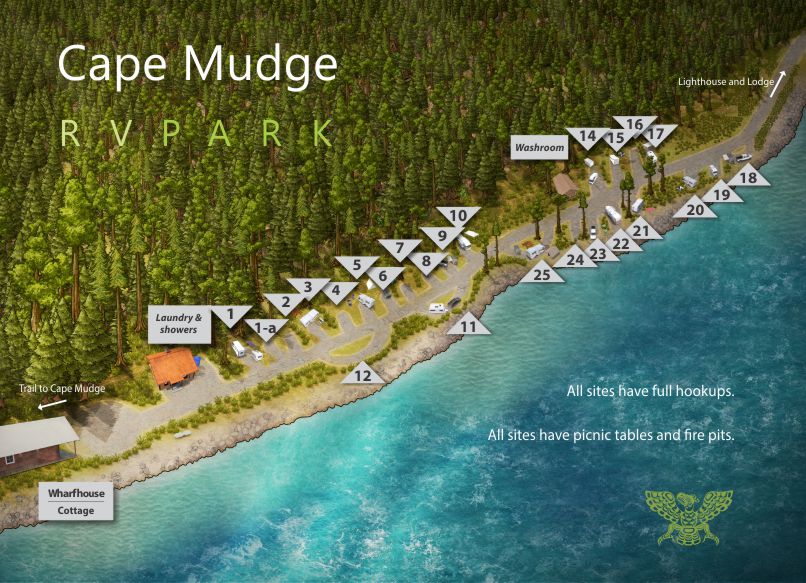 Make a reservation: 250-830-2299
PLEASE NOTE: We do not offer tenting exclusively at Tsa Kwa Luten. Each visitor may place one RV on a site and may add one tent to the same site. Extra charges apply.