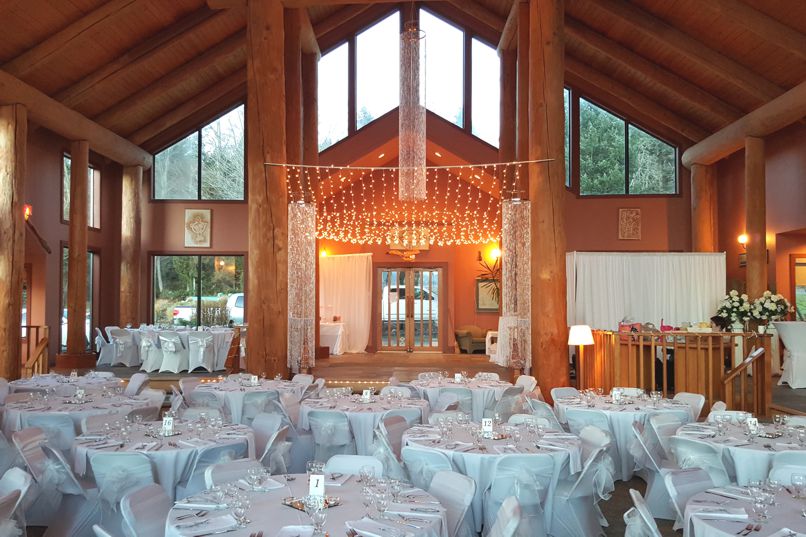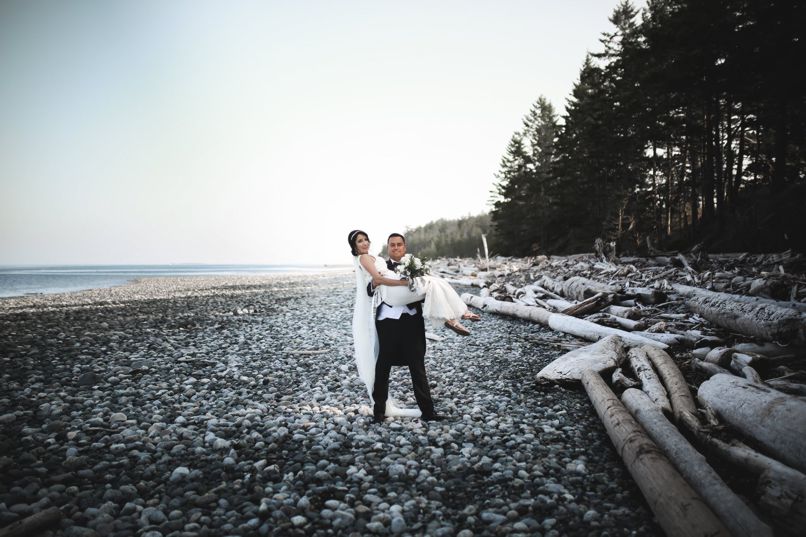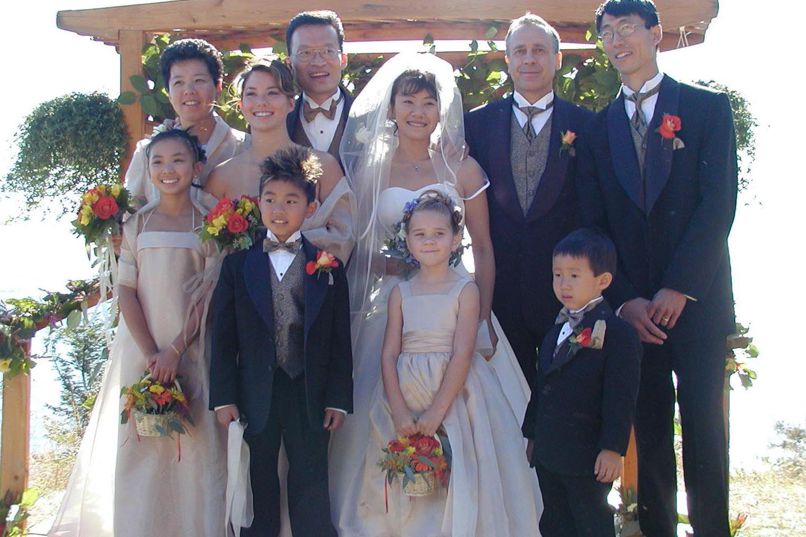 This could be the perfect location for your special day.
Tsa-Kwa-Luten Lodge is an idyllic wedding venue. From the breathtaking ocean and mountain view that backdrops our open air gazebo to the magnificent ambiance of the Grand Hall or our Hama?Elas Dining Room, Tsa-Kwa-Luten is perfect for beautiful weddings and receptions. As an adjunct to your ceremony, accommodations for guests in our resort is the ideal solution.
Marriage commissioners, florists, musicians, hair stylists, and professional photographers are available, many right here on Quadra Island. And they know how it's done — they've done it many times before.
Tsa-Kwa-Luten will cater your reception with our renowned, superb cuisine.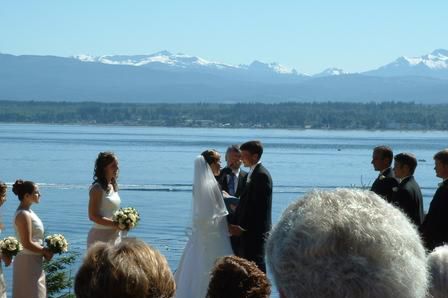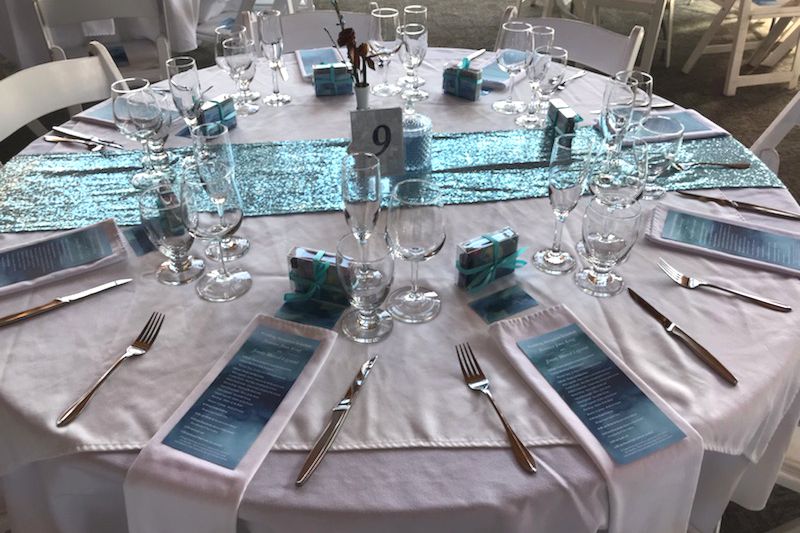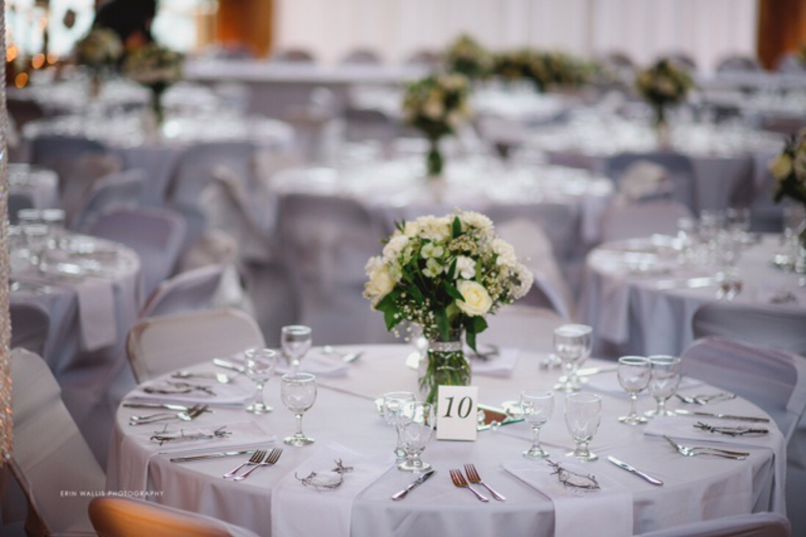 Perhaps you're visiting this page because somebody told you about an amazing wedding at Tsa Kwa Luten. It happens all the time. In recent years our resort has hosted hundreds of weddings, and we are continually honoured to be such an important part of your ceremony.
We maintain a printable wedding planner with everything you'll need to know about orchestrating the events of your big day. Download it from the following link. We sometimes update the document, refining the details so they work best. If you are planning far ahead, then please visit the link again in coming months in case changes have occurred.