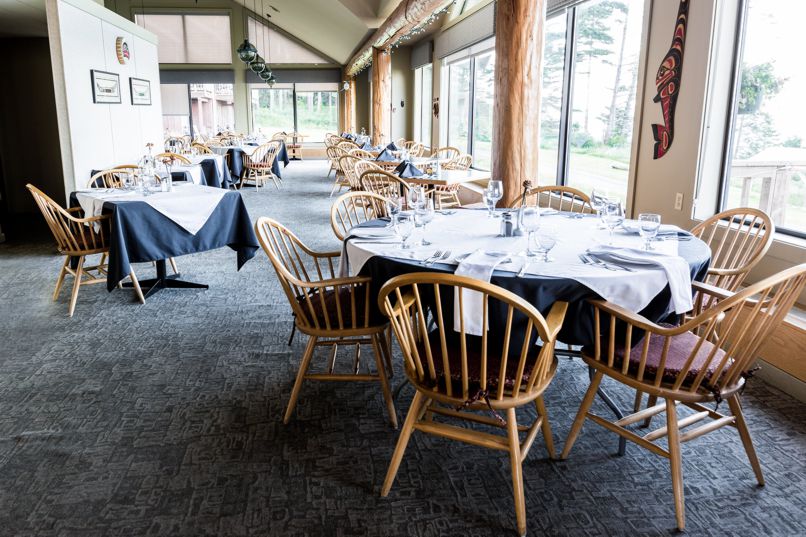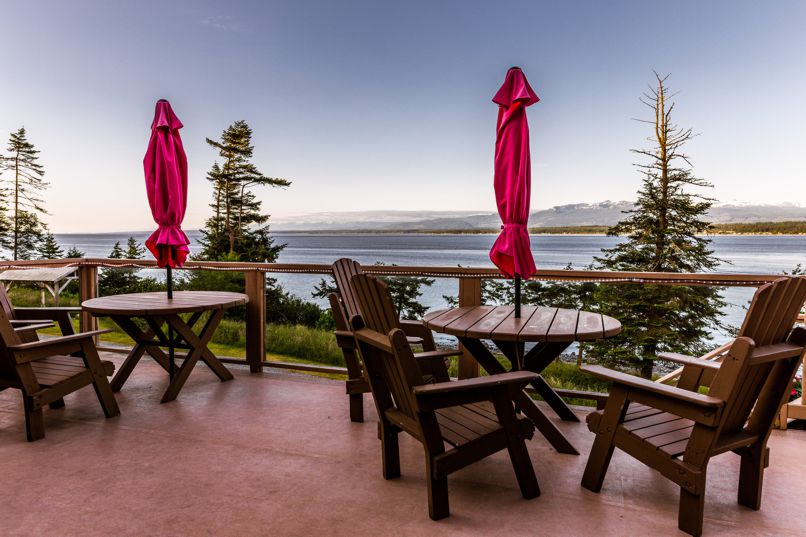 The Hama?Elas dining room, lounge area, and terrace provide guests with an interesting and carefully chosen menu, an array of gourmet west coast cuisine in an atmosphere of casual elegance.
All dining areas offer spectacular mountain and ocean views. While patrons enjoy meals, there are common sightings of deers foraging on the grounds and bald eagles or other fauna. And there are the regular cruise ships that traverse the Discovery Passage directly in front of the lodge.
The dining room and patio are open daily from 7:30 am until the last seating between 8:00 and 8:30pm. Due to the threat of COVID-19 and for the 2020 season, dinner reservations are required.
Visit Wednesday evenings for our popular Prime Rib Night. Also please note that we serve appetizers daily from 3 to 5pm.
Please note that menus are frequently updated and selections are adjusted according to seasonal availability. Click on any links above for our most recent menus.
Wine lists are also subject to modification based on popularity and availability.
Make a reservation: 250-830-2299
Email a reservation: dining@capemudgeresort.bc.ca