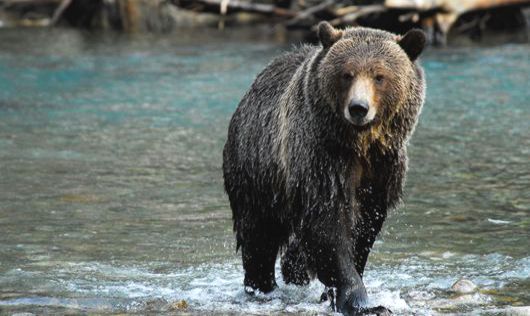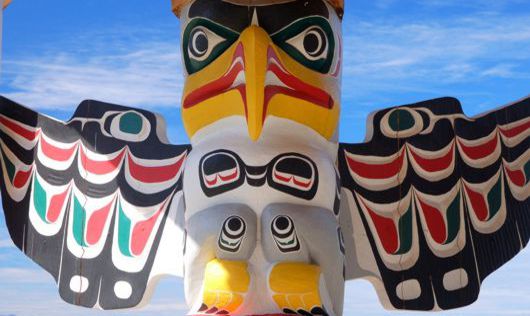 Tsa-Kwa-Luten Lodge is located on beautiful Quadra Island, one of British Columbia's premiere recreation destinations. Surrounded by stunning scenery, the island provides numerous possibilities that include sea kayak tours, marine tours, hiking trails, cycling, sport fishing, diving, grizzly tours in the fall, and much more. The local community is rich in arts and culture. Local artisans display their crafts in various galleries and elsewhere.
It is impossible to create a comprehensive list of activities on Quadra. There is an excellent local winery near Tsa Kwa Luten, and 10 minutes north of the lodge is our island's impressive golf course. There is always music on Quadra. The community theatre club has occasional summer presentations, and the beach at Rebecca Spit is world renowned.
Guided tours from Tsa Kwa Luten Lodge exist for many activities. We can help to arrange at least the following, and possibly more. Please ask about:
Hiking through pristine forests
Salmon sport fishing
Summer whale watching
Fall grizzly bear tours
Spa treatments
Guests can also choose from a variety of helicopter tours through 49 North. Call us at 250-287-0303 for more information.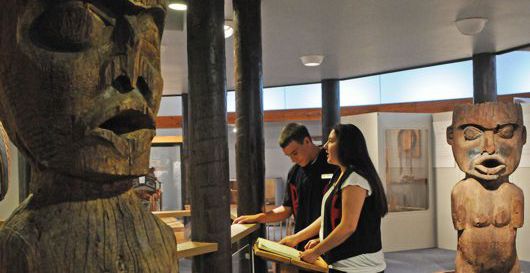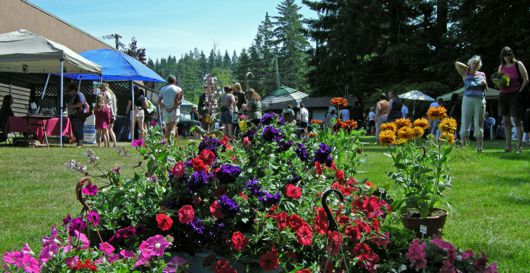 Continue your discovery of the colourful and extraordinary history of the Kwaguilth People at the Nuyumbalees Cultural Centre (formerly the Kwaguilth Museum), in Cape Mudge Village, a short drive or brisk walk from the lodge. Authentic arts and crafts are available at either the lodge or museum gift shop. Choose from a selection of delicately carved ceremonial masks, cedar strip baskets, art prints, or gold and silver jewellery.
In 1975 the hereditary and elected chiefs of the Kwakwak'wakw peoples founded the Nuyumbalees Society to negotiate the return of their Potlatch Collection and Regalia, collectively know as Kikasuw. The 15 chiefs involved selected Cape Mudge as the location for the building of this new facility, a condition for the return of the pieces. In February 1979, 104 pieces out of thousands of Kwakwa'wakw Kikasuw confiscated, were returned. In June of the same year, Nuyumbalees Cultural Centre opened its doors determined to facilitate a revitalization of the Kwakwaka'wakw language and culture.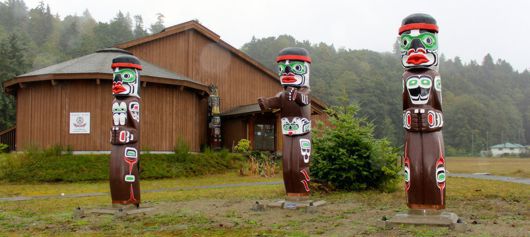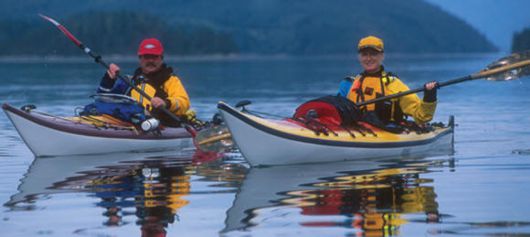 Nuyumbalees Cultural Centre welcomes thousands of visitors each year who come to learn the Potlatch story. Language classes attract participants of all ages and cultural programming helps develop greater cultural capacity in the community. Nuyumbalees continues to be guided by descendants of the original Board of Directors who hold steadfast to the teachings and spirit of elders.